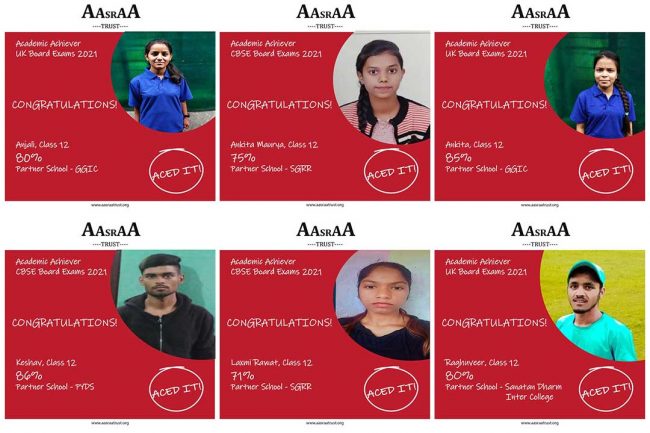 Coming from places and families where education is not the highest priority, our children defy the unfavorable conditions surrounding them by giving excellent performances in their board examination.
We are so delighted to announce Aasraa's Class 12 and Class 10 Academic Achievers for the year 2021.
Many congratulations to each one of them.
Proud beyond description!
Class 12 Academic Achievers
Class 10 Academic Achievers