Street Smart
Street Smart works with slum and street children who rag pick and beg for a living. The original focus of this project was art therapy and basic literacy.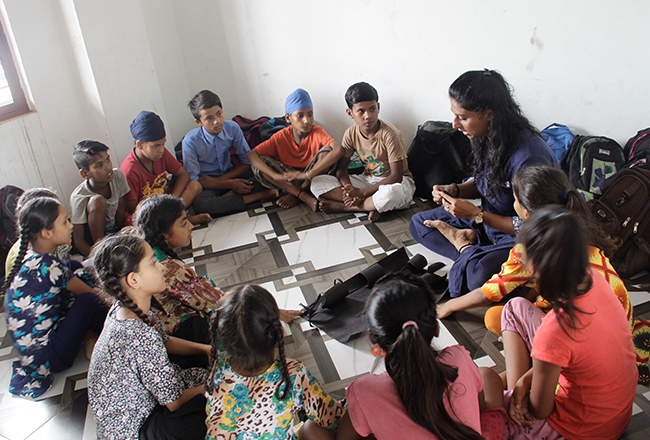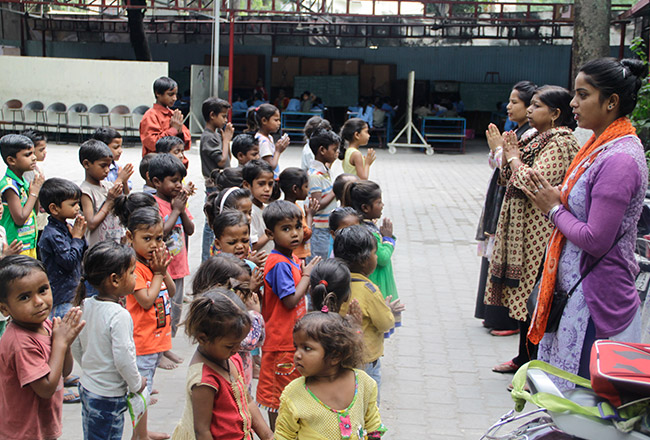 The scope and depth of this project has increased many folds since the beginning of the program. Currently, approximately 650 children attend Street Smart programme across eight learning centers in Dehradun. Our aim is to bring children into literacy and mainstream them into schools.
Learning centers
| Street Smart Projects | Number of Children |
| --- | --- |
| Early Learning Centre – Govindgarh | 78 |
| SS -GPS Chukhuwala – 2 | 78 |
| SS- ISBT | 74 |
| SS-New Haven | 93 |
| SS- Haven | 53 |
| MLC – Rotary Chuna Bhatta | 26 |
| MLC ONGC Parade Ground | 72 |
| MLC Lufthansa | 30 |
| MLC ASED Sarovar Hotel | 42 |
| MLC Education Cart Prem Nagar | 7 |
| MLC Education Cart Nagar Nigam | 18 |
| MLC Education Cart Reliance Market | 17 |
| MLC Japanese Embassy | 34 |
| TOTAL | 659 |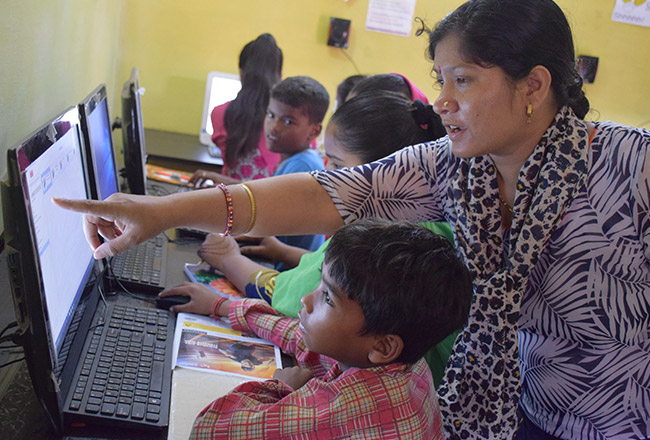 For the older children, Street Smart is running a Vocational Training Program to discourage begging and encourage learning a skill, how to run a business, self reliance and independence. The focus is to remove young people from the dangers associated with street life.
We are working with a designer of ethnic products,  to train our children in various crafts.  The designer is currently training the older children the art of block printing on paper and textiles and work with a master for sewing technique. The intention is to create a business into which these children can grow and be part of society and not remain marginalized.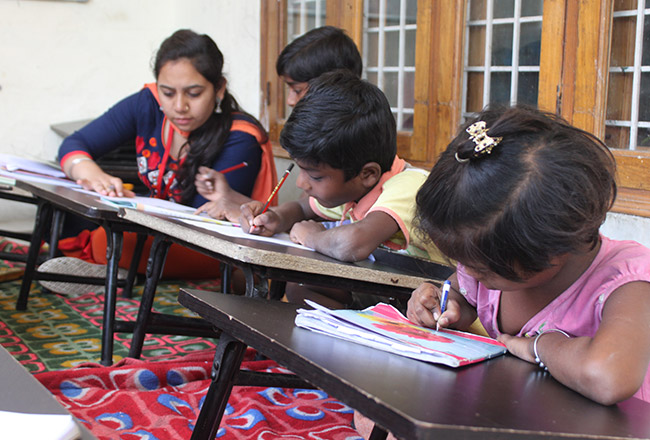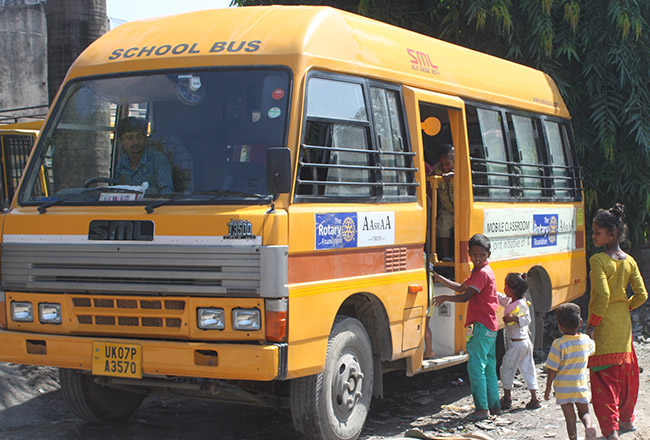 Street Smart provides:
Bus transportation to and from slums to our centers
Basic literacy, bridge course for mainstreaming
Computer education
Music classes
Clothing
Nutrition ranging from meals to fruit & milk
Medical attention
Vocational Training
Counselling
Extensive teacher training has been done in order engage these children and bring them into education.