Donations
The Aasraa Trust Wish List
All meals for one day for all Aasraa children INR 39,000  (1500 children are fed daily)
One meal at a centre INR 3,000 (150 children)
Throughout the day there are nutritional components for every program
Ranging from bananas & milk to three full meals
Sponsor a child in Street Smart at INR 28000/year
Sponsor a child in Private School at INR 18500/year
Sponsor a child in Government School at INR 10000/year
Sponsor a child in Wings of Doon at INR 14000/year
Sponsor a teacher's salary at INR 15000/month
Sponsor a child in NIOS-OBE center at INR 23000/year
Sponsor a child in our shelter homes at INR 50000/year (This includes warden's salaries, rent & maintenance)
Hygiene is huge focus as children from the streets and slums have very limited access to clean water. We need an industrial size washing machine & solar water heaters for winters.
Nutrition is a must. To keep our food fresh in the shelter homes, we need an industrial refrigeration unit.
Transporting children to and from slums and education centres. We crisscross the city every day in search of new children to bring into education; we take children to schools they have never been to before; we bring them home at night to the safety of our shelter homes. Also,  give medical care to all are children and are heavily dependent on public transport presently. We need a Winger and a van to support our medical and transportation efforts.
High definition TV screens to facilitate E Learning
Water Purifer
Laser Printer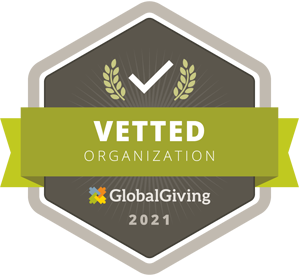 ---
INDIAN DONORS
(Indian Passport Holders)
Aasraa Trust
HDFC Bank
Account No : 50100228857353
IFSC Code : HDFC0001399
MICR: 248240004
SWIFT Code : HDFCINBB
Branch Address : Ballupur Chowk,
Dehradun, Uttarakhand 248001
Please state on the transfer form that the donation is "Towards an Educational Trust"
If you wish to donate via a cheque please make cheques payable to: AASRAA TRUST and mail to :
119/1 Vasant Vihar, Dehradun 248006, Uttarakhand, India
Government of India regulations:
Indian donors are required to provide us with a clear copy of their PAN card and complete mailing address.
The above must be emailed to finance@aasraatrust.org when initiating the transfer into our accounts.
FOREIGN DONATIONS
(For Foreign Passport Holders)
Government of India has very strict regulations governing foreign donations to charitable organizations working in the social sector in India. Please help us comply fully with these regulations.
ALL foreign donors are required by law to give us their full name and address. As documentation proof of this, we require a clear copy of the donors' passport, front and back page, clearly showing name and full mailing address. This must be emailed to us at communication@aasraatrust.org when initiating the transfer of funds
On the remittance form please state that these funds are for charitable education & care of underprivileged children
Aasraa's bank account details for foreign donations;
Name : Aasraa
Account number : 40062849089
Bank Name : State Bank of India
Branch code : SBIN0000691
IFSC Code : 00691
Swift code : SBININBB104
Branch Address : FCRA Cell, 4th Floor, State Bank of India, New Delhi Main Branch,
11 Sansad Marg, New Delhi – 110001
*Please note : Kindly state on the remittance State Bank of India's correspondent bank details for
relevant currency. Kindly find the correspondent bank details on the next page.
1
Commonwealth Bank of Australia (4.0)
AUD
CTBAAU2S
CTBA
06796710004168
Australia
2
National Australia Bank Melbourne(6.0)
AUD
NATAAU33
NABM
1803002194500
Australia
3
SBI, Sydney.
AUD
SBINAU2S
SBSY
30103100020001
Australia
4
SBI, Bahrain (2.0)
BHD
SBINBHBM
SBBH
2630111120002
Bahrain
5
Bank of Montreal (2.0)
CAD
BOFMCAM2
BOMNT
31691041275
Canada
6
Royal Bank of Canada (2.0)
CAD
ROYCCAT2
ROYAL
095911448364
Canada
7
SBI Toronto (8.0)
CAD
SBINCATX
SBTR
75200300120001
Canada
8
SBI SHANGHAI
CNY
SBINCNSH
SBSH
AC 06710275228851
China
9
Den Danske Bank (40.0)
DKK
DABADKKK
DENDA
3007515596
Denmark
10
Nordea
DKK
NDEADKKK
NORD
5000023231
Denmark
11
Societe Generale Paris
EUR
SOGEFRPP
SOGPE
003016200460
France
12
Commerz Bank AG, FFT (1.0)
EUR
COBADEFF
COMME
30040000/
600068253400
EUR Germany
13
Deutsche Bank AG FFT (1.0)
EUR
DEUTDEFF
DEUTE
A/C 10095344961100
Germany
14
HSBC FRANCE (EUR)
EUR
CCFRFRPP
HSBCF
FR76 3005 6008 2908 2900 0003 984
Germany
15
SBI FFT (20.0)
EUR
SBINDEFF
SBFRE
52607101120001
Germany
16
SBI Hongkong (50.0)
HKD
SBINHKHH
SBHK
07600201320001
Hong Kong
17
BANCA INTESA BCI S.P.A, (Banka Com. Italiana) Milan (1.0)
EUR
BCITITMM
BCIE
100100003599
Italy
18
Uni Credito Italiano, Milan (1.0)
EUR
UNCRITMM
CRTLE
995-104480943
Italy
19
Bank of Tokyo Ltd. (200.0) MUFG Bank Limited
JPY
BOTKJPJT
BOT
653-0439800
Japan
20
Mizuho Corporate Bk(200.0)
JPY
MHCBJPJT
DACHI
0499020
Japan
21
SBI Tokyo (2,000.0)
JPY
SBINJPJT
SBTK
10177001220001
Japan
22
Gulf Bank K,S.C. Kuwait (2.0)
KWD
GULBKWKW
GULF
0000000005514465
Kuwait
23
ANZ Banking Corporation, Auckland.
NZD
ANZBNZ22
ANZNZ
A/c- 921106NZD00001
New Zealand
24
Den Norske Bank (50.0)
NOK
DNBANOKK
DENO
7001.02.04168
Norway
25
SBI MUSCAT
OMR
SBINOMRX
SBOM
AC 00100484021001
Oman
26
Qatar National Bank
QAR
QNBAQAQA
QNQA
0001-800572-001
Qatar
27
SBI ,Commercial Bk. Of India, Moscow, Russia.
RUB
CODLRUMM
CBIL
A/c-30111-810-7-0000-0000001
Russia
28
National Comm. Bank,Jeddah (20.0)
SAR
NCBKSAJE
NCB
SA 6010000055535311000107
Saudi Arabia
29
Development Bank of Singapore (5.0)
SGD
DBSSSGSG
DBSN
037-000210-0 SBI
Singapore
30
SBI Singapore (25.0)
SGD
SBINSGSG
SBSN
27710001120001
Singapore
31
SBI, Johannesburg (100.0)
ZAR
SBINZAJJ
SBJB
32634000420001
South Africa
32
Banco Bilbao Vizcaya Madrid(1.0)
EUR
BBVAESMM
BBVME
01820061770080107287
Spain
33
Skandinaviska Enskilda Bkn. Stockholm(25.0)
SEK
ESSESESS
SEB
52018527908
Swedan
34
Svenska Handels Bkn. Stockholm (25.)
SEK
HANDSESS
SHB
40406199
Swedan
35
Zuercher Kantonal Bank (5.0)
CHF
ZKBKCHZZ
ZKBZ
0700-00035.769
Switzerland
36
Abu Dhabi Commercial Bank
AED
ADCBAEAA
ADCB
AC 10274073001001
UAE
37
MASHREQ BANK
AED
BOMLAEAD
MASH
AC 01903000199
UAE
38
National Bank of Abudhabi (6.0)
AED
NBADAEAA
NBAD
0250008661
UAE
39
Standard Chartered Bank
GBP
SCBLDEFX
SCB
01269782301
UK
40
HSBC LONDON
GBP
MIDLGB22
HSBCL
A/C 35675373
UK
41
SBI, London (15.0)
GBP
SBINGB2L
SBLN
00035601
UK
42
BANK OF AMERICA(MER)
USD
BOFAUS3N
BOA
6550692214
USA
43
BANK OF NEW YORK
USD
IRVTUS3N
BONY
8033163690
USA
44
CITI BANK, NEW YORK
USD
CITIUS33
CITI
10929243
USA
45
DEUTSCHE BANK TRUST(BTC)-Main
USD
BKTRUS33
BTC
04009539
USA
46
HSBC BANK, NEW YORK
USD
MRMDUS33
MMBM
0000028592
USA
47
JP MORGAN CHASE
USD
CHASUS33
CHAMN
544721930
USA
48
SBI CALIFORNIA
USD
SBCAUS6L
SBCA
001999999
USA
49
SBI NEW YORK
USD
SBINUS33
SBNY
77600125220002
USA
50
STANDARD CHARTERD BANK
USD
SCBLUS33
SCNY
3582088714001
USA
51
WELLS FARGO BANK (PHILADELPHIA)
USD
PNBPUS33
CSBP
2000090613528
USA
*Please note that following the above procedure allows your donation to arrive in Aasraa's account seamlessly, complies with all regulations and can then be used immediately for the purpose for which it has been sent.
Thank you for your kindness and generosity .