Donations
The Aasraa Trust Wish List
All meals for one day for all Aasraa children INR 39,000  (1500 children are fed daily)
One meal at a centre INR 3,000 (150 children)
Throughout the day there are nutritional components for every program
Ranging from bananas & milk to three full meals
Sponsor a child in Street Smart at INR 28000/year
Sponsor a child in Private School at INR 18500/year
Sponsor a child in Government School at INR 10000/year
Sponsor a child in Wings of Doon at INR 14000/year
Sponsor a teacher's salary at INR 15000/month
Sponsor a child in NIOS-OBE center at INR 23000/year
Sponsor a child in our shelter homes at INR 50000/year (This includes warden's salaries, rent & maintenance)
Hygiene is huge focus as children from the streets and slums have very limited access to clean water. We need an industrial size washing machine & solar water heaters for winters.
Nutrition is a must. To keep our food fresh in the shelter homes, we need an industrial refrigeration unit.
Transporting children to and from slums and education centres. We crisscross the city every day in search of new children to bring into education; we take children to schools they have never been to before; we bring them home at night to the safety of our shelter homes. Also,  give medical care to all are children and are heavily dependent on public transport presently. We need a Winger and a van to support our medical and transportation efforts.
High definition TV screens to facilitate E Learning
Water Purifer
Laser Printer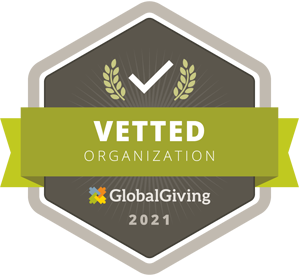 ---
INDIAN DONORS
(Indian Passport Holders)
Aasraa Trust

HDFC Bank
Account No : 50100228857353
IFSC Code : HDFC0001399
MICR: 248240004
SWIFT Code : HDFCINBB
Branch Address : Ballupur Chowk,
Dehradun, Uttarakhand 248001
Please state on the transfer form that the donation is "Towards an Educational Trust"
If you wish to donate via a cheque please make cheques payable to: AASRAA TRUST and mail to :
119/1 Vasant Vihar, Dehradun 248006, Uttarakhand, India
Government of India regulations:
Indian donors are required to provide us with a clear copy of their PAN card and complete mailing address.
The above must be emailed to finance@aasraatrust.org when initiating the transfer into our accounts.
FOREIGN DONORS
(Foreign Passport Holders)
Government of India has very strict regulations governing foreign donations to charitable organizations working in the social sector in India
Please help us comply fully with these regulations
ALL foreign donors are required by law to give us their full name and address. As documentation proof of this, we require a clear copy of the donors' passport, front and back page, clearly showing name and full mailing address. This must be emailed to us at communication@aasraatrust.org when initiating the transfer of funds
On the remittance form please state that these funds are for charitable education & care of underprivileged children
Aasraa's bank account details for foreign donations;
Name : Aasraa Trust
Account number : 1711476559
Bank Name : Kotak Mahindra Bank Ltd
Branch code : 131
Swift code : KKBKINBBCPC
Branch Address : 56 City Center, Rajpur Road, Dehradun, 248001,                                                                                                                Uttarakhand, India
*Please note and state on remittance Kotak's correspondent bank details for relevant currency:
S. No.
Currency
Name of the Bank
SWIFT Code
Account No.
1
AED
Commercial Bank of Dubai PSC
CBDU AE AD
1001311859
2
AUD
Westpac Banking Corporation
WPAC AU 2

F

S
KMB0001972
3
CAD
Bank of New York Mellon
MELNCATT
1500228
4
CHF
Zurcher Kantonalbank
ZKBK CH ZZ80A
CH7800700070000045381
5
CNH
The Hong Kong and Shanghai Banking Corporation Limited
HSBCHKHHHKH
500-830666-209
6
DKK
Svenska Handelsbanken AB
HAND DK KK
0880 3901660
7
EUR
Deutsche Bank
DEUT DE FF
9535345
8
GBP
Deutsche Bank
DEUTGB2L
03140740000GBP000LDN
9
HKD
JPM Chase Morgan
CHAS HKHH
6896014096
10
JPY
Sumitomo Mitsui Banking Corporation
SMBCJPJT
4904
11
SEK
Svenska Handelsbanken AB
HAND SE SS
40367649
12
SGD
The Hong Kong and Shanghai Banking Corporation Limited,
HSBC SG SG XXX
141049999001
13
USD
Citi Bank NA
CITI US 33
36317907
*Please note that following the above procedure allows your donation to arrive in Aasraa's account seamlessly, complies with all regulations and can then be used immediately for the purpose for which it has been sent.
Thank you for your kindness and generosity .