MLCs
MOBILE LEARNING CENTERS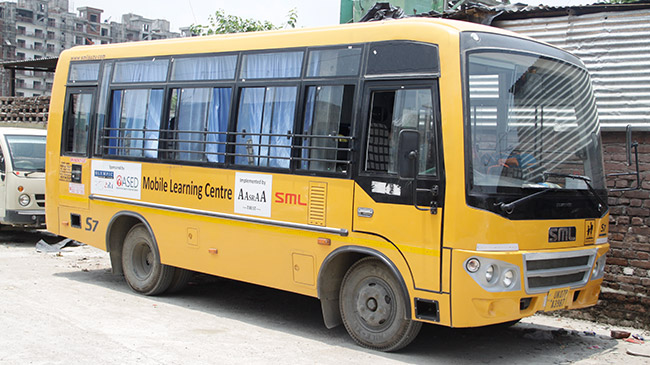 Aasraa looks after the overall wellbeing of Dehradun's most vulnerable children. Children who are of the street; who do not have permanent homes, sometimes orphaned, abused, addicted; children living in shanty shacks with no access to water & sanitation; children whose parents work all day and are not there to supervise them, feed them, look after them; parents who drink their wages and then beat their children; children living on the street, begging; children rag picking and hawking.
These young children do not get the opportunity to attend school since they have to work from a young age to financially support their family or care for their younger siblings. Even if the children join the education system, they often fallout as they cannot keep up with the academics. They struggle in class because the environment is not student friendly-disproportionate teacher-student ratio, orthodox teaching methods, simple books and blackboard, learning by rote makes studying less exciting. Aasraa's solution to bring these children into education is simple – an ordinary school bus retrofitted with technology that showcases modern, colorful and high quality teaching programs and e-learning materials. This instantly captures the imagination of the children and makes learning fun.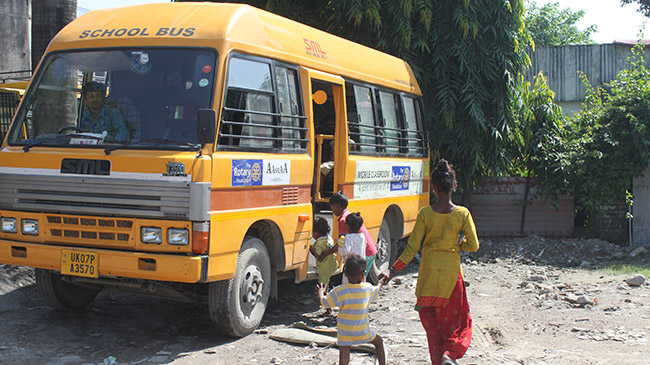 Visual and interactive, computer aided learning is a powerful tool for children. The knowledge of a million books is easily available at the click of a button. This tool should be made available to all children, rich or poor. Technology has become an integral part of everyday life. Street & Slum children need to be brought into this century if they are to compete in modern India.
Computer aided learning is engaging, exciting and makes learning and retention easier. Our focus going forward is to incorporate 'smart classes' into our teaching methodology.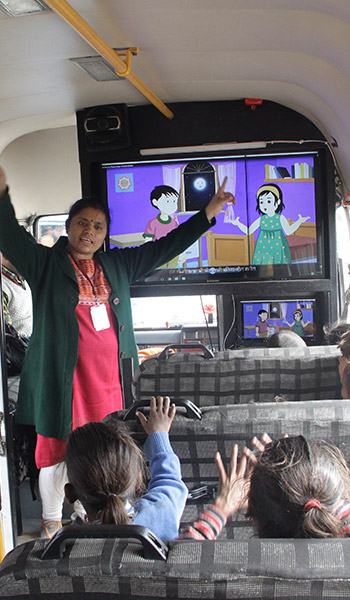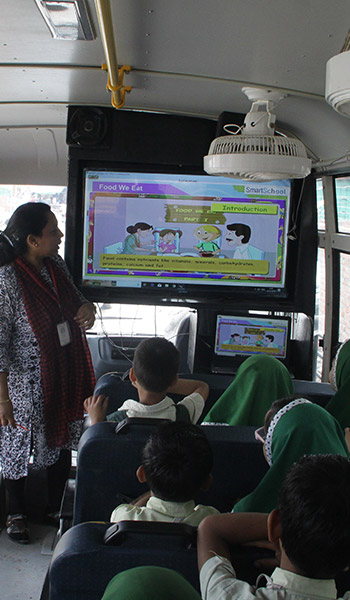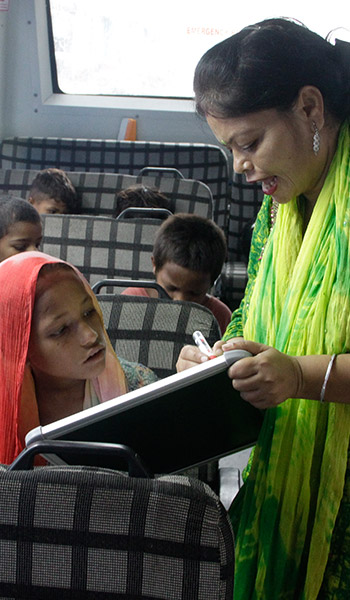 The buses will enable us to reach out to maximum number of vulnerable children and bring them under Aasraa's umbrella. They will receive quality education, nutrition, adequate clothing, medical care and skills training. They will be prepared for mainstreaming into regular schools and NIOS. They will have access to necessary resources in order to develop their knowledge and skills.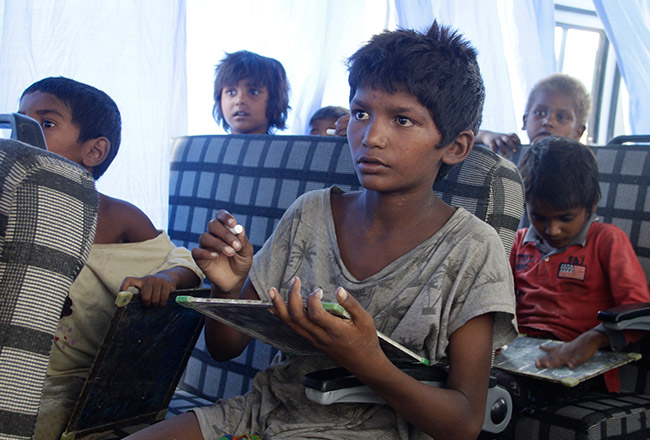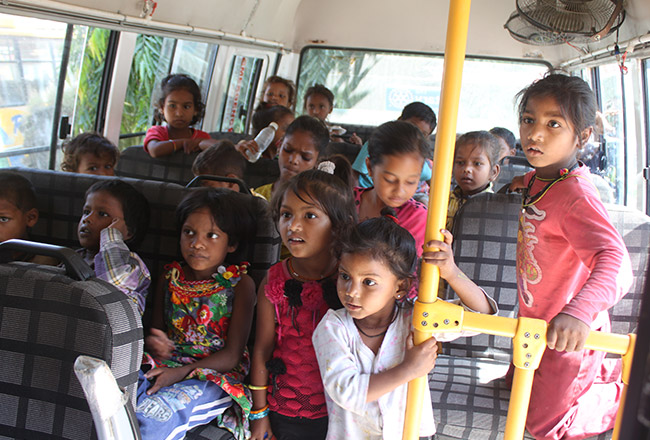 Under the 'Education on the move' program, we have launched 6 mobile e-learning centers and 2 mobile computer labs that impart computer education on streets, in slums and government schools alike.