Wish List
The Aasraa Trust Wish List
The cost of a child's meal is INR 40/- ( This includes a nutritious helping of rice, dal, roti, vegetables and banana.)
The cost of a glass of milk per child is INR 12/-
The cost of a banana per child is INR 6/-
Throughout the day there are nutritional components for every program, ranging from bananas & milk to three full meals
Sponsor a child in Street Smart at INR 2000/month
Sponsor a child in school at INR 2200/month
Sponsor a child in Wings of Doon at INR 1300/month
Sponsor a teacher's salary at INR 11000/month
Sponsor a child in our shelter homes at INR 46,000/year (This includes warden's salaries, rent & maintenance)
Hygiene is huge focus as children from the streets and slums have very limited access to clean water. We need an industrial size washing machine & solar water heaters for winters.
Nutrition is a must. To keep our food fresh in the shelter homes, we need an industrial refrigeration unit.
Transporting children to and from slums and education centres. We crisscross the city every day in search of new children to bring into education; we take children to schools they have never been to before; we bring them home at night to the safety of our shelter homes. Also,  give medical care to all are children and are heavily dependent on public transport presently. We need a Winger and a van to support our medical and transportation efforts.
High definition TV screens to facilitate E Learning
Water Purifer
Laser Printer
Tablets for online learning :

8 inch or 10 inch Tablets with minimum 2 GB Ram and 32 GB Internal Storage with expandable storage option, 4G & WiFi connectivity – For Online Learning / Content Delivery
64GB Class 10 microSDXC Memory Cards with Adapter – For storing offline content and reducing dependency on internet availability.

Laptops :

Low End – Intel Core i3 based for Project Leaders / Teachers / Admin Staff.
Mid/High End – Intel Core i5 based for Accounts Dept / IT Dept and Management Staff.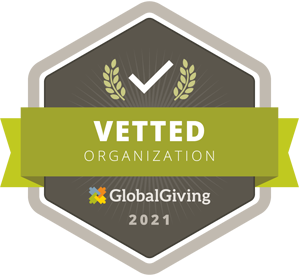 ---