Volunteer
Why volunteer with us?
Aasraa Trust has a vision of life with dignity and self-respect for every child from the streets and slums of Dehradun. The continuous poverty cycle, that governs their everyday, needs to be broken. We believe that the outside intervention needed to break this cycle is education combined with healthcare and nutrition. This is what we do – daily. We scope out vulnerable children and provide them opportunity, care and love. This is our mission.
At Aasraa, we believe that all children should acquire quality education; this helps in building a positive self-image that enhances confidence and prepares a child for a world without boundaries. In addition, to provide quality education we need best practices and people from around the world. We fully acknowledge the expertise, additional skills and knowledge that volunteers bring in. We assure you that volunteering with Aasraa Trust will leave an everlasting impact on your life.
Located at the foothills of the Shivaliks, with Ganges on the east and Yamuna on the west, Dehradun has been considered as the gateway to the Himalayas for years. The picture-perfect sights, pious and pleasant climate make it popular among tourists and regular visitors alike. In addition, Dehradun is known for prestigious research and educational institutes like the Forest Research Institute(largest in Asia), the Indian Military Academy, The Doon School, RIMC and Welham Girls. With numerous places to visit in close vicinity, Rishikesh and Haridwar, two of the most famous spiritual destinations in India, are the highlights of this list.
Our volunteers have the opportunity to interact with and directly affect the lives of children from varied backgrounds. All children enrolled in different programmes of Aasraa have but one thing in common; since a very young age, they have faced instances that have negatively impacted their self-image and confidence. These incidents have had a life altering effect on these children. For this reason, we seek empathetic individuals who can freely interact with children and make them know and feel that they matter (this contributes towards changing the way a child relates to himself/herself) – such inputs allow children to start feeling included, self-confident and in gaining a voice.
Volunteering, as an experience, is rewarding for volunteers and beneficiaries alike. Volunteering provides necessary support to people and the community, but the benefits for a volunteer can be greater. It can help you to find friends, connect with the community, learn new skills, and even advance your career.
Helps in de-stressing – Counteracts learnt behaviours of anger and anxiety.
Boosts social skills – as we are caught in a daily routine and a specific social ambit we learn to socialise and be a certain way; but a new place and setup provides us with a chance to experiment with other ways and what one can say or do.
Helps break the monotony of everyday life and helps in learning and unlearning.
Expands network – Meeting new groups of people allows one to expand their network into unknown territories. You will get to meet people from varied and unknown backgrounds and have a chance to learn from them.
Keeps one mentally stimulated – New challenges and a focussed approach keeps humans mentally stimulated.
Gives a sense of purpose – Every day you are here you will have the chance to go all out and help children, be it by teaching a formal subject or even a sport. All your efforts will be targeted towards supporting students and/or out-of-school slum or street children.
Additionally, the beauty of volunteering is that it does not require a long-term commitment. Depending on your plan you can set aside a fixed period for volunteering with Aasraa, be it a month or a year.
Choose to volunteer with us and be the change-maker!
Individuals
1. Summer Volunteer Program

Come and stay with our children for 3 weeks at one of our shelter homes – be a mentor, and work with them on scholastic skills.

This is an on-site (Dehradun, India) program where you can de-stress and rejuvenate yourself in a pollution free environment, filled with our children's brand of joie de vivre.

Vacancies

For Indians

With minimal accommodation & meals (Indian Vegetarian) – Staying with children in shelter homes helps to strengthen the bond: 3nos.
Without accommodation, but with lunch (Indian Vegetarian) at center (included): 5nos.

For Foreign volunteers

Accommodation outside hostel and lunch (Indian Vegetarian) at shelter homes: 5nos.

Duration:

Three weeks (June)

Working hours:

Full day and 6 days a week. In addition, on Sunday's fun & cultural trips to nearby places with children.

Last date of applying 15th April

Expenses Involved:

Local Travel, Accommodation and Food (To be borne by the Volunteer as per actuals)

2. Year-Round Program

This program is open for the volunteers year-round. Volunteers can join us in any month between April to February. Under this, we require a commitment of your time and energy for a minimum of 3 months. You are free to choose the department and activities that you want to be involved with and can devise an outline for your time with us in collaboration with our team.

For Indians

No accommodation but assistance can be provided to find a suitable place. Lunch (Indian Vegetarian) included at the centre.

For Foreign volunteers

Accommodation and lunch (Indian Vegetarian) at projects;

Duration:

Three months to One year

Working hours:

Full day and 6 days/5 days a week depending upon the projects timing.

Last date of applying 15th April

Expenses Involved:

Local Travel, Accommodation and Food (To be borne by the Volunteer as per actuals)

3. Aasraa-Ambassador Program

Q. Engaged in a 9 hours job or business that makes it difficult to leave your city or country to come and work with us?

A. Become our ambassador in your own city/country and help us raise awareness and funds, this way you do not have to come to us, you can define and work around your own schedule.

The ambassador represents the NGO that he supports. It is an extremely important position as the ambassador's visibility serves to sensitize people who may not be aware of this humanitarian problem and/or do not know the activities of Aasraa Trust.

Endorse the work that Aasraa Trust is doing by lending your image & equity.
Raise donations for Aasraa Trust.
Use your power with media to raise awareness of campaigns that Aasraa Trust runs.
Corporate-Volunteering Program/Group volunteering Program
A meaningful and impactful way for professionals to make a difference in the social sector is by volunteering, but at times one thing or another stops the individual from enrolling him/herself.
Corporate Volunteering is an effective way for employers to build a sense of giving among their employees, along with other staff skills. Both fresher's and experienced employees can learn how to develop leadership, organizational and teamwork skills. This, in turn, is serving the dual purpose of benefiting both the local communities as well as the workforce.
We invite you to contact us at our office number or email us at aasraatrust.org to reach out and affect the lives of our kids.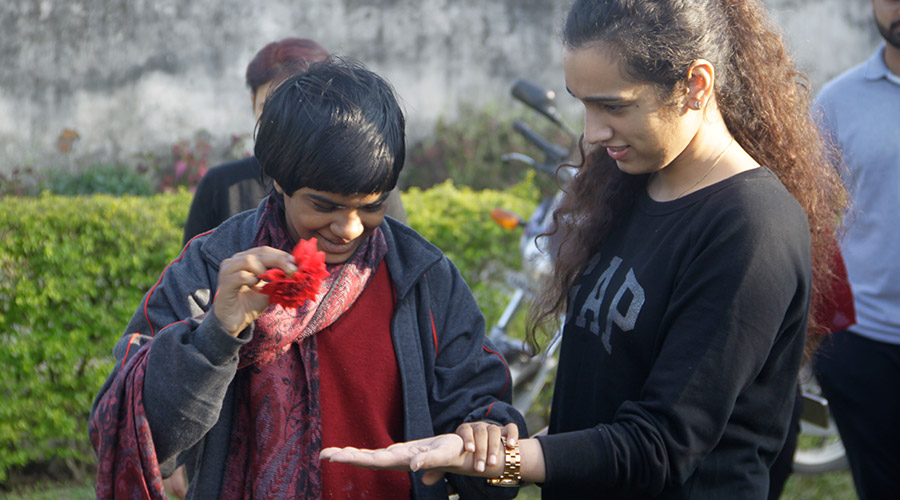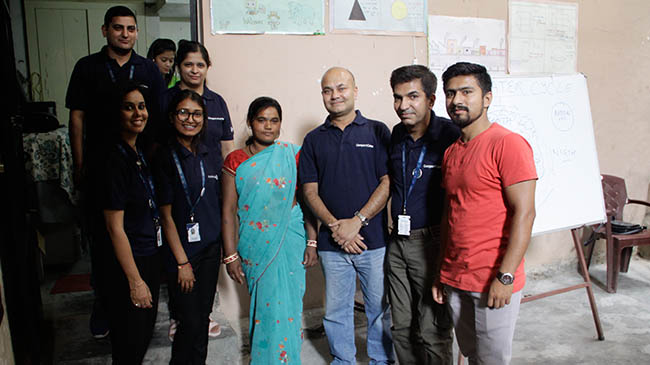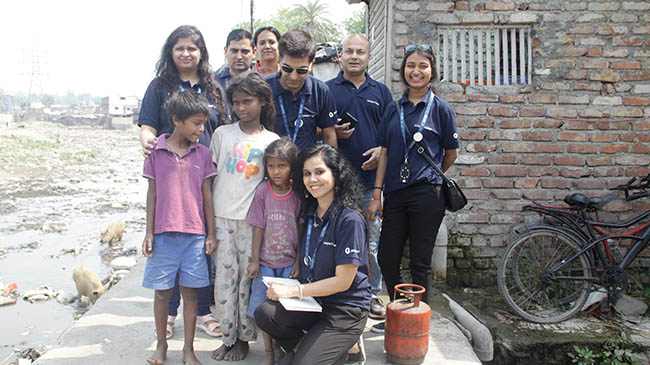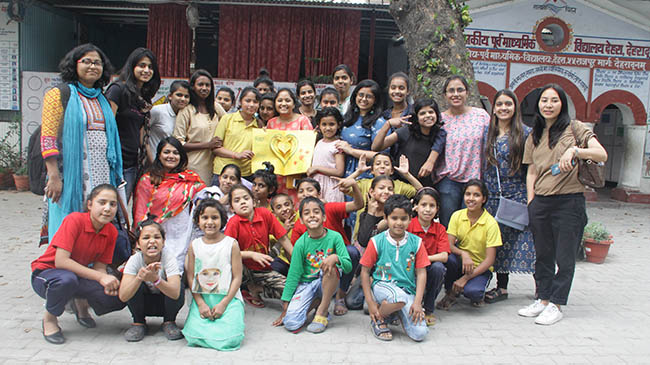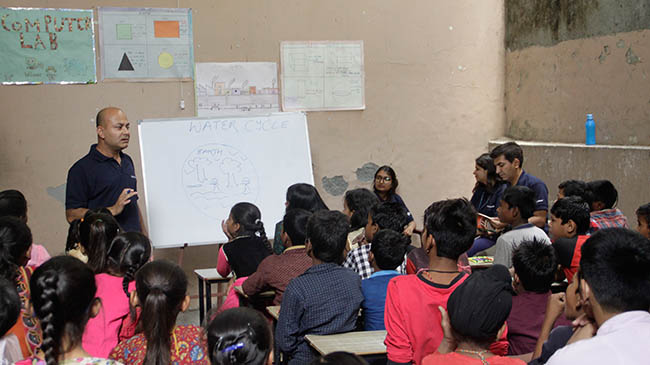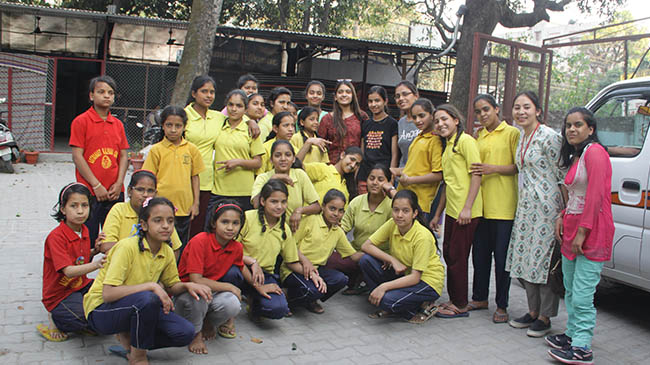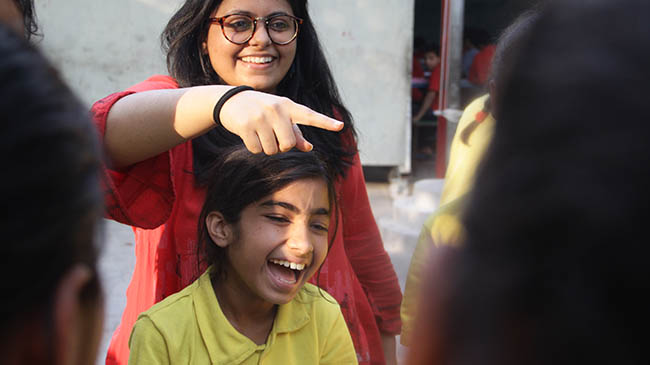 Note: Although winters are the best time for volunteering in Dehradun, we would like to inform you that volunteering at formal education centers supported by Aasraa Trust would not be possible during times of student examinations and holidays. The center's organise half-yearly and annual exams for all grades – dates for these will be updated to the calendar when dates are confirmed. However, volunteers can work with the Management Team during this time. For further details about holidays and busy periods, please refer to the attached calendar; feel free to write to us in case of any query.
Holiday Calendar-2021
S.No

Date

Day

Name of Holidays  

Holidays at Aasraa Trust's  Centers

Holidays At Aasraa Trust's Office

1

14-Jan

Thursday

Makar Shankranti

YES

No

2

20-Jan

Wednesday

Guru Govind Singh Jayanti

YES

No

3

26-Jan

Tuesday

Republic Day

YES

Yes

4

16-Fab

Tuesday

Basant Panchami

YES

No

5

27-Feb

Saturday

Guru Ravi Das Jayanti

YES

No

6

11-Mar

Thursday

Maha Shivratri

YES

Yes

7

28-Mar

Sunday

Holi break  

YES/Sunday

Sunday

29-Mar

Monday

YES

Yes

30-Mar

Tuesday

NO

Yes

8

02-Apr

Friday

Good Friday

YES

Yes

9

13-Apr

Tuesday

Baisakhi

YES

No

10

14-Apr

Wednesday

Bhim Rao Ambedkar Jayanti

YES

No

11

21-Apr

Wednesday

Ram Navami

YES

Yes

12

25-Apr

Sunday

Mahavir Jayanti

YES

Yes

13

07-May

Friday

Jamat-Ul-Vida

YES

No

14

14-May

Friday

Eid ul fitr

YES

Yes

15

26-May

Wednesday

Budh Purnima

YES

No

16

27th May to 30th June (According to SQEP School Calendar)

PROPOSED SUMMER VACATION FOR SCHOOL AND STAFF (Management staff will avail vacation on a roster basis)

17

16-July

Friday

Harela

YES

No

18

21-July

Friday

Eid ul Zuha(Bakrid)

YES

Yes

19

15-Aug

Sunday

Independence Day

YES

Yes

20

19-Aug

Thursday

Moharam

YES

No

21

21-Aug

Saturday

Raksha Bandhan

No

Yes

22-Aug

Sunday

YES/SUNDAY

Sunday

23-Aug

Monday

NO

Yes

22

30-Aug

Monday

Janamshtmi

YES

Yes

23

17-Sep

Friday

Vishwakarma Puja

YES

No

24

19-Sep

Sunday

Anant Chatudarshi

YES

No

25

28-Sep

Tuesday

Chelmul

YES

No

26

2-Oct

Saturday

Mahatma Gandhi Jayanti

YES

Yes

27

13-Oct

Wednesday

Dashera Break

No

Yes

14-Oct

Thursday

YES

Yes

15-Oct

Friday

YES

Yes

28

19-Oct

Tuesday

Eid ul Milad

YES

No

29

20-Oct

Wednesday

Maharishi Balmiki Jayanti

YES

No

30

03-Nov

Wednesday

Diwali Break

YES

Yes

04-Nov

Thursday  

YES

Yes

05-Nov

Friday

YES

Yes

06-Nov

Saturday

YES

Yes

31

19-Nov

Friday

Guru Nanak birthday

YES

Yes

32

24-Nov

Wednesday

Guru Teg Bahadur Saheed Diwas

YES

No

33

25-Nov

Saturday

Christmas Day

Yes

Yes

34

25th Dec 21 to 2nd Jan 22

PROPOSED WINTER VACATION FOR STAFF WITH BALANCE LEAVES.
Management holds the right to cancel and make the changes in holidays if required which will be informed in advance.