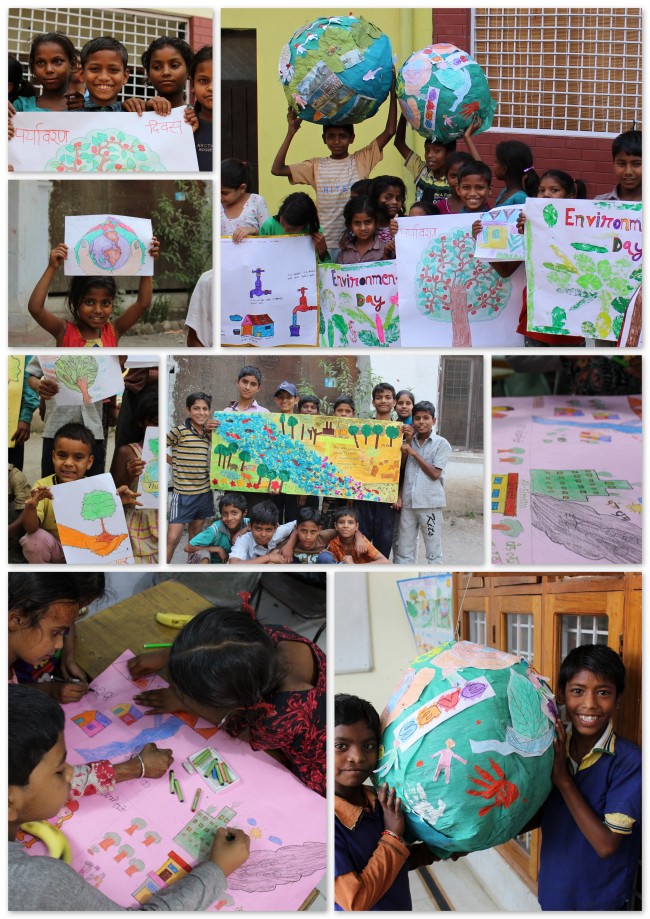 They say if you need a fresh perspective of the world around you, see it through the eyes of a child. At 'Aasraa', we did just that. The children of 'Aasraa Trust' celebrated World Environment Day with a drawing and painting competition across our 3 learning centers in the quaint valley of Dehradun, India.
It was clear to see that; lush green mountain ranges, smiling suns and flowing river streams had captured the imagination of our children. As little as five year olds were hard at work with paint brushes, sketch pens and crayons, creating their little masterpieces.
Also, as a part of an interactive session, the teachers and children discussed the importance of conserving the environment and GOing-Green. These children pledged not to purchase food items sold in polythene bags. They described how to reuse polythene to fix leaky roofs during monsoons. Some suggested ways to turn old clothes into cloth bags for shopping. They also pledged against wasting food and towards protecting trees.
Many of our children come from families whose livelihood depends on what we call 'waste'. It was especially heartening to see these children recommit and pledge to REDUCE, RECYCLE and RE-USE plastic and so called 'waste materials'.
The purpose of the event was to involve the children in a creative fun filled activity which makes them aware about their responsibility towards the environment.