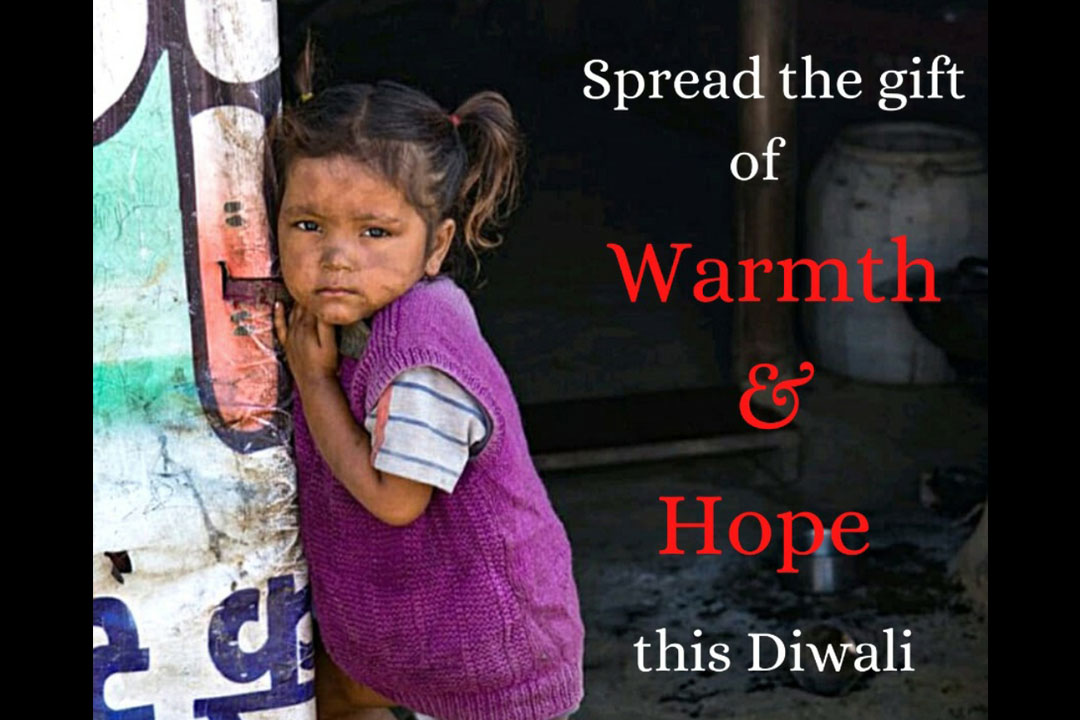 Post lockdown, the economy has restarted with painful slowness. During lockdown, with the immediacy of the need to feed the starving, all efforts were concentrated on just that. Now as we look around we are seeing labourers and their families not equipped to face the coming winter.
Will you look into your hearts… and cupboards and find those sweaters and shawls you will not wear again. Give to those on your street corners or under the bypasses.
Alternatively, we can buy thermals, shawls, caps, footwear.
This pandemic has made our lives uncomfortable and inconvenient, but it has made the vulnerable suffer brutally.
Let's reach across the economic divide and help our countrymen survive this silent war against an invisible enemy.
https://www.aasraatrust.org/donations
http://www.savethechild.org/aasraatrust