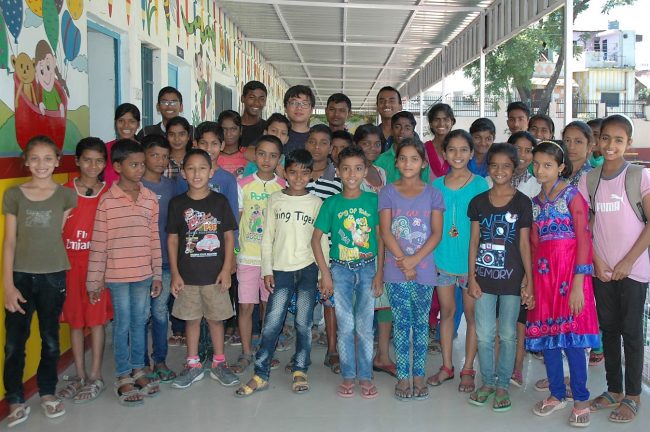 Though dealing with diverse communities we yet  have a lot in common as parents, caregivers, and educators. We share joys and disappointments, hope and a vision for a better future for our children. As we watch them evolve, our eagerness for new ideas and skills leads to questions about how we can best support them.
Do we want our children to acquire language skills of comprehension and fluency or excel in math or physics?  Or do we go beyond text books and help them to connect with the world around them? Help them imbibe life skills, help them grow in all directions…to be able to appreciate beauty around them, be concerned friends, good citizens, caring individuals with a love for knowledge?
Our Wings program – after school support – was conceptualised with the idea of providing differentiated instruction to meet differnt learning styles and ability levels. Additionally, there is an emphasis on mentoring to help children gain confidence, make right choices and become responsible citizens. Some areas we provide support include the following:
Remedial classes during summer including computer aided lessons
Field trips to museums and local research facilities
Clean-up projects in the city
Hiking trips in the hills
Participation in environmental preservation projects
Weekly coaching  classes in yoga, sports, art/craft at a premier residential high school
Today we take pride in the well-rounded success of our ex rag picking children, who with just 3 years of education & after school support are a teacher's delight – topping their class with A+ grades in all subjects, medals in athletics and have been appointed to leadership positions in school.
Thank you friends, for your magnanimity and generous support. Your faith in our endeavors has given us the confidence to revolutionist learning outcomes and has taken our Wings programme from 50 children to over 1250 who attend classes at 8 centers across Dehradun.
Neelu Khanna
(Report on GlobalGiving.org  Wings An After School Support Programme)
Anjali & Rita – Class Toppers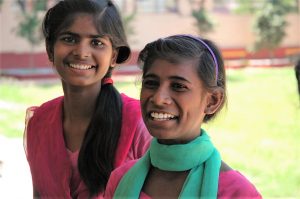 Older Boys at Remedial English Class with teachers Bharat Sharma, Suraj Chhetri, Nandini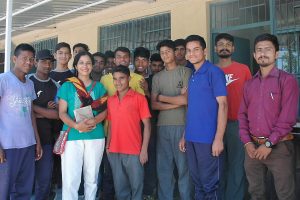 Bharat Sharma helping children learn English with computer aided
lessons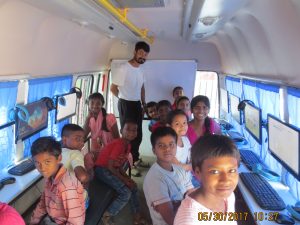 Usha Nanda & Puja Saini giving tutorials to our newly admitted younger children