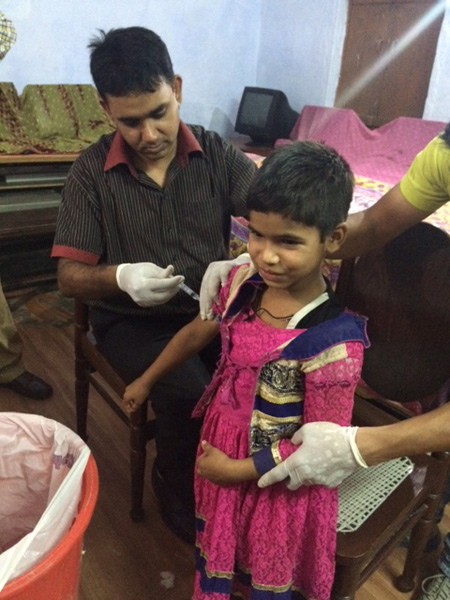 Hepatitis is one of the most prevalent and serious infectious conditions in the world, affecting millions of people. Because of its different transmission routes and outcomes, it spans across a range of issues. According to WHO estimates, 1.4 million people die from Hepatitis every year and less that 1% of those infected receive treatment. Among the 5 types of Hepatitis, Hepatitis B is a silent killer chronically infecting approximately 250 million people. Effective vaccines exist to prevent viral Hepatitis B but only 38% of infants receive birth-dose vaccinations.
In 2010 the World Health Organization made World Hepatitis Day one of only four official disease-specific world health days, to be celebrated each year on the 28th July. Millions of people across the world now take part in World Hepatitis Day, to raise awareness about viral hepatitis, and to call for access to treatment, better prevention programs and government action.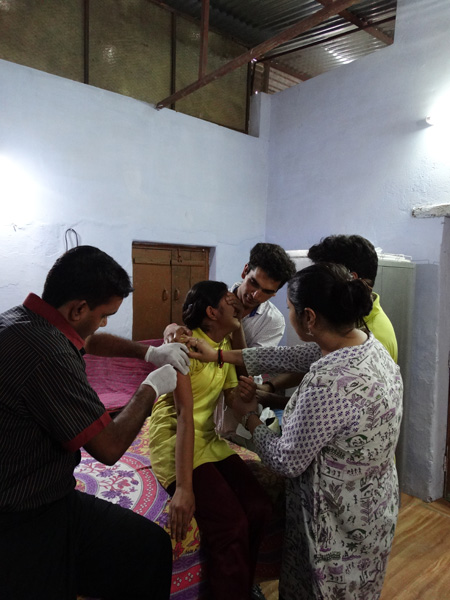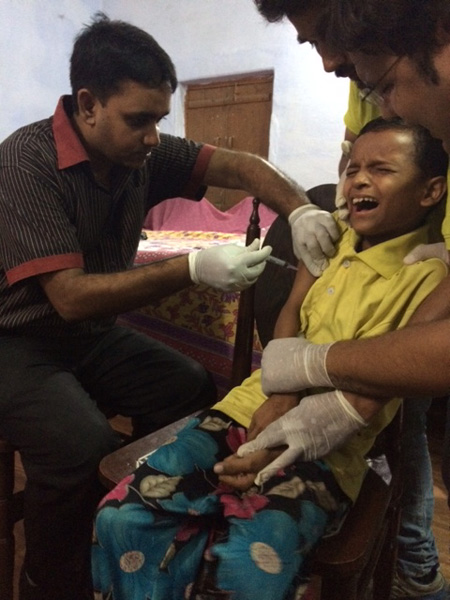 Aasraa Trust is dedicated to the cause of better education, health and nutrition for all slum and street children in Dehradun and immunization against preventable diseases is a huge part of our work. This year on the occasion of World Hepatitis day, Aasraa's health partner, Max India Foundation decided to vaccinate Aasraa children against Hepatitis B. This immunization camp was organized at Rajkiya Purva Madhyamik Vidyalaya, Rajpur Road.
125 children from our Anti begging program and students from PMV were vaccinated in this first round of immunization. Max India Foundation has decided to continue this drive till all the children at Aasraa have received the Hepatitis B vaccination.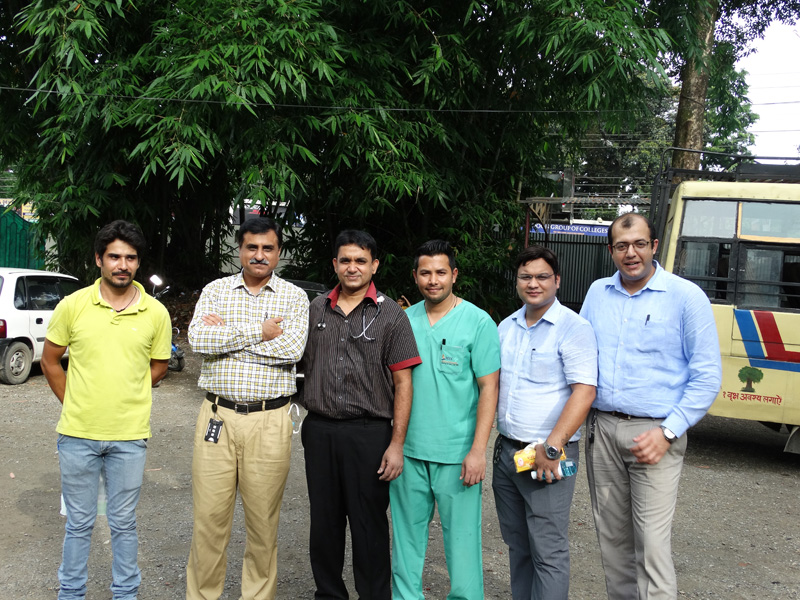 Neha Joshi