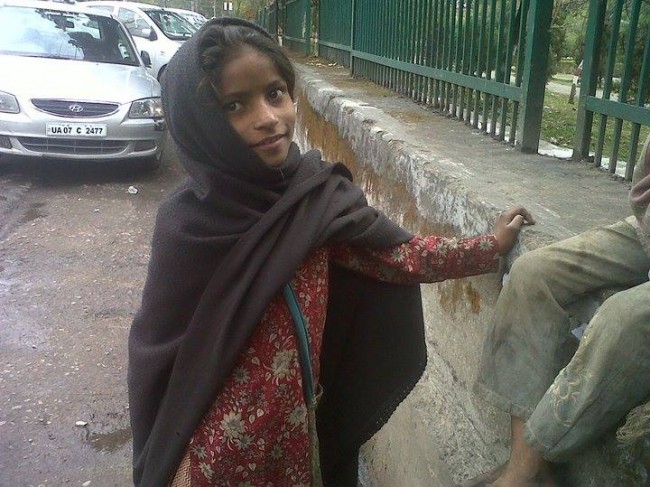 Home coming is always special. This homecoming is slightly different but extremely special.
We found one of our dearest street child we lost track of a few years ago and she has come to stay with us!
Bhagwati, was probably 12 when we met her, though she looked 8! Emaciated, subdued, gentle, soft spoken, Bhagwati won us over with her gentleness, politeness and ever ready smile. She broke our hearts when she would come with cigarette burn marks on her nose –  a reward from her tyrant father who would hit her if she so much as dropped a spoon of 'dal'….
 Bhagwati was forced to beg by her father but had a tremendous desire to study. She defied her drunken abusive father to attend our street smart program and studied with us for about a year. Despite our many threats of police intervention, the father's will took over and we lost Bhagwati to the streets.
Last week, we were in Vikasnagar to persuade another street child to leave the street life and join our girls hostel when we unexpectedly met Bhagwati. This is the sweetest coincidence we could have asked for. Like a double bonanza!
Bhagwati, a girl we knew from a few years back is now a grown woman married to an equally sweet boy Suraj. After days of persuading them, both Bhagwati & Suraj have decided to leave the street life behind and join the Aasraa family. They will train in block printing and sewing with us and hopefully get back on their feet soon.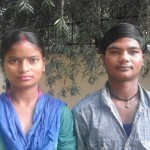 So happy and thankful to have them back. Sincerely hope they are back for good.
Deeksha Pradhan