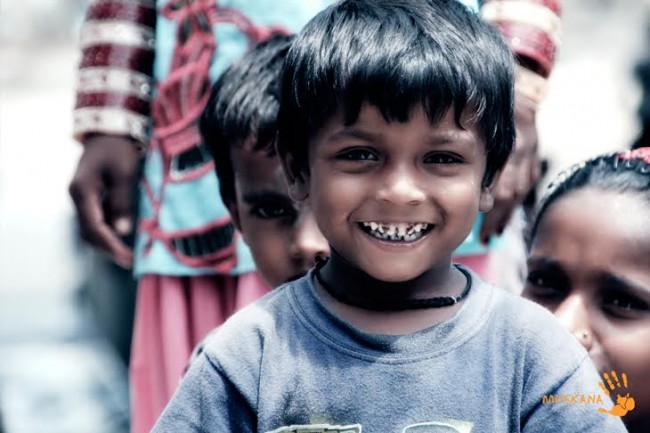 By  Shaila Brijnath
Nehruji's fondness for children led the 14th of November, his birthday, to be declared children's day in India
While it is good to recognise this, it is important to realise that every day is, in fact, children's day
Children must be loved and nurtured every single day; they must be looked after and encouraged to be the best they can be each and every day
To safeguard the future we must celebrate their existence and plan for their education, moral and academic continuously.
Every day as it begins and children open their eyes, we at Aasraa strive to think what we can do better; what can we do for these bright wonderful children who come from backgrounds of neglect, abuse and poverty, to make their future brighter and more secure; how can we make a lasting difference to their lives?
We use the word education too easily. We all know that to break the poverty cycle there must an outside intervention, that intervention being education. The law says children must attend school till the age of 14.
Is this enough? Do we just walk into the slums, wave a magic wand, tell all the illiterate parents from the labouring classes that their children must have an education and voila, all the children of the slums and streets will be bathed, fed, put into uniforms, homework done and sent off to school every morning?
Where is the desk, the lamp, the light for children to study? What if earning money for food is more important than attending school? What if there are 60 children in a classroom and there is no teacher? What if there are younger children at home who need to be looked after? What if a child has no parents? What if the child has run away from home because of abuse and is living on the streets?
At Aasraa we think of these issues all the time. The various programs under Aasraa's umbrella cater to these different needs in terms of shelter, timing, level and attainable skill sets.
We struggle continuously to convince parents of the need for an education; that it is important for their children to be able to read the direction of the bus so they do not travel blind through life.
We struggle to make children interested in learning. No child will apply him or herself if they are bored.
We struggle to raise funds for their medical treatment and food and winter thermal clothing so they can attend school. No child can learn if they sick, hungry or cold.
Every day at Aasraa is children's day. We think and we plot and we plan each day to make a difference; to give each child a chance to live with pride and dignity.
Every day is children's day.