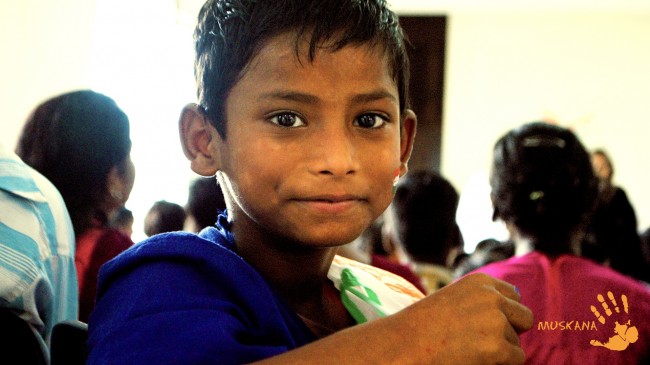 I have the privilege of working with Aasraa Trust this summer. Coming to India for the first time from Seattle, Washington in the Northwest corner of the United States, I was prepared to be challenged in numerous ways. Before coming, I tried to brace myself with everything that I could potential see, hear, feel, and experience. When I finally arrived in Dehradun, I realized that I had primarily focused on preparing myself for the negative aspects of what I will experience. I had subconsciously fixated on the disparaging sites that are often depicted through the media. However, the longer that I worked with Aasraa, I began to realize that the numerous positive encounters would greatly outweigh the negative.
This week, I had the pleasure of working at both Rein Basera and the anti-begging campaign. While it was amazing to teach classes at Rein Basera, I especially appreciated working at the anti-begging campaign because I was able to work on a one-on-one basis with students. I spent most of my time working with a young deaf boy. We spent the hour and a half working on writing and memorizing the alphabet. I was impressed by both his intelligence and perseverance although he was at a clear disadvantage compared to his peers. He was able to write much of the alphabet and quickly learned from his mistakes. While I was immediately impressed by the young boy, it wasn't until the next day when I learned his whole story that I was truly moved.
I learned that the young boy was abandoned twice by his family. The first time, he was able to find his way back to his family. However, the second time, his mother packed up his belongings, left him, and moved to a different location so she could not be traced. Aasraa Trust has taken him in and not only provides him with food and a place to stay, but they have also helped him receive hearing aids and speech therapy. After hearing the boy's story, the speech therapist graciously provided the boy with his first two weeks of therapy for free. The determination of this young boy to overcome the numerous obstacles he has already experienced in his life, as well as the generosity of both Aasraa and the speech therapist has inspired me to look past the original gloom stories and focus on the positive outcomes that can come from them.
As I spend more and more days working with children and learning their stories, I am continuously inspired. Every dark story that I hear has a light that is powered by their determination and Aasraa's continuous support. Instead of focusing on the sad stories that I had tried to prepare myself for upon arrival, I now have a positive outlook on their futures. I am eager to continue working with Aasraa and hearing more inspiring stories from motivated children.
Emma Stacey