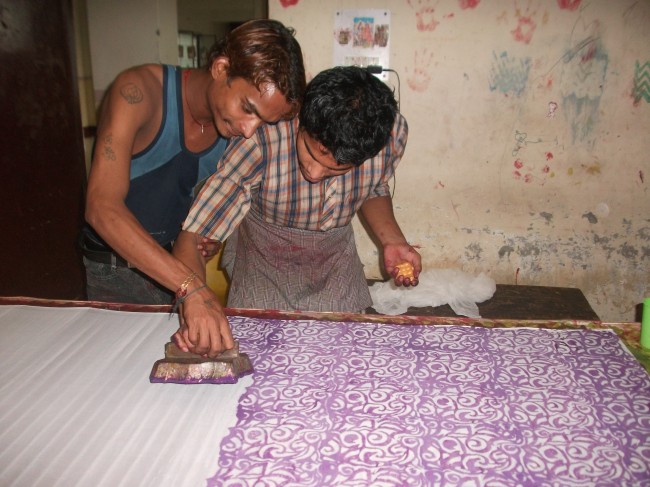 It is so rightly said, 'you can never understand someone, till you get under their skin and walk around in it.' We have  tried our level best for the past three years to understand the psyche of the street children, to get under their skin and view the world from their perspective, commiserated with them over their disappointments, their despair,  their world of insecurities, abuse & addiction.
However, it is not easy to understand the world of the substance abuser. Raj Kumar needs help with his alcoholism. He has come such a long way in the last two years, matured in many ways, become an adept block printing artist, a sincere student, a competent actor, has the ability to discriminate chalk from cheese……..and yet he has no control over his drinking, specially over the weekends & the temper tantrums that inevitably follow.
We hope with regular counselling (with Kunal & Ken from the Doon Youth Centre) we halt the auto-destruct mode of Raj Kumar's life.