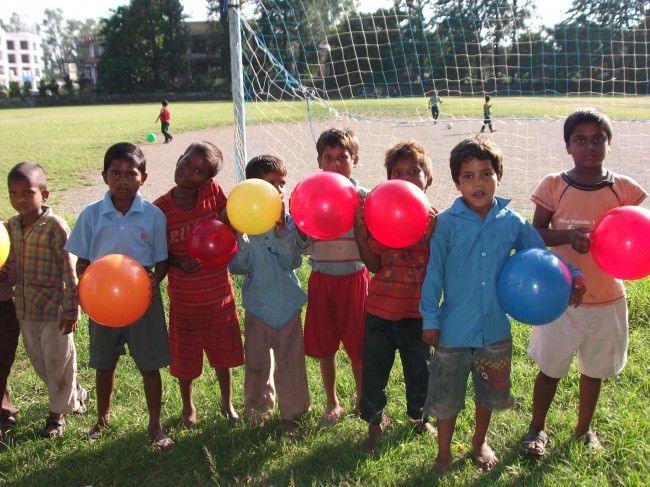 At Wings, we had thought to use this summer as part summer camp/ part individual child tutorial time.
As the heat soared and our teachers wilted, we adjusted and re adjusted the program.
However, when a child developed a nose bleed on the playing field due to the strength of the sun, We started to worry. By the second nose bleed it was too much, so we threw in the towel and announced a one month holiday for all.
The issues this action raises are complex. On the one hand, everyday the kids come to us they get a banana, milk and biscuit
If they do not come, they do not get this added nutrition… or tuition… or play time in a safe clean environment
If they come, their parents, however difficult own situations, get to abdicate responsibility… again.
It is important for children to spend time with the family. No matter how poor the background, many of the economic migrant families travel home so their children have some idea of where they come from, meet cousins, sit in their grandparents laps.
So, all in all, although we hate shutting this program down at all, sometimes it is necessary.
At Street Smart, we never shut. These street children have no where to go… actually that's not true, they do. They come to us. We are their family !