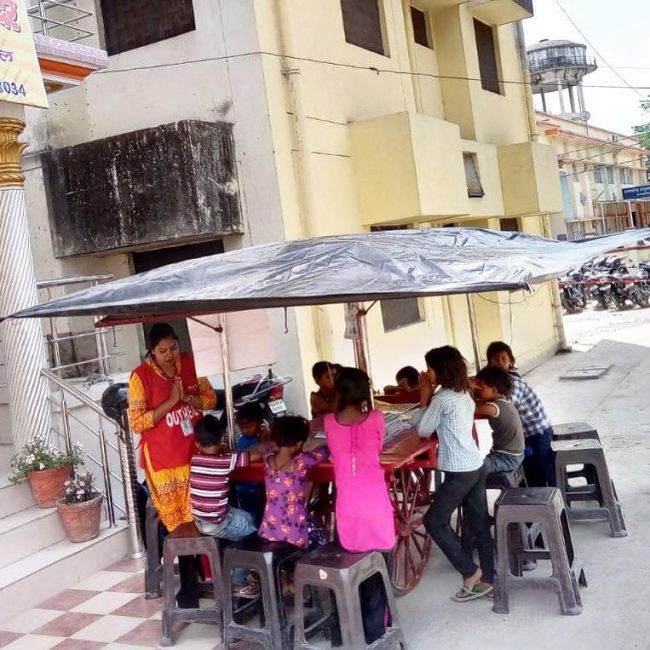 In our quest to spread literacy, we have launched  MOBILE EDUCATION CARTS! The carts negotiate the tight gullies of the slums and allows us to reach and teach previously unreachable and unteachable children!!! Colourful, attractive and fun, children are drawn out of curiosity and into education!
The education carts, part of our 'Education on the Move' program is drawing children like magnets onto the path of literacy.
Street children are among the most vulnerable children in our society; runaways, beggars…. Who cares about their future? Will they lurch from begging to drug abuse to the sex trade? Will they die forgotten on the roadside, unclaimed?
We care! At Aasraa, these otherwise invisible children matter. They too should have hope. We will teach them how to write their names; we will sprinkle a little love and attention so they know that they are valued. We will help them take the necessary baby steps back into society.