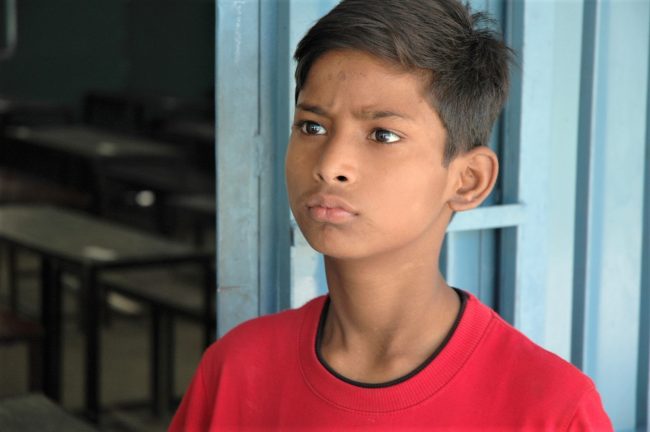 Newsletter on Global Giving for June 2017 (globalgiving.org ; Street to School Mainstreaming Street Children No.17134)
All of you, our wonderful and supportive friends, have helped us create magic for the children of Aasraa! We have grown from 35 children to 1800 over the last 8 years. Mainstreaming children and watching them grow continues to be an exhilarating process, although we have encountered our fair share of bumps along the way. We are thrilled to report that we have successfully mainstreamed 240 children into regular schools this year. Watching them walk into school in their brand new school uniforms, school bags and water bottles in hand, makes our hearts overflow with joy.
In 2016-2017 we promised we would not grow at the cost of compromising the quality of education and care we offer our children. We are so excited by what we have been able to achieve that it seemed a waste not to share it with even more children. So we did. Better quality & more children. Such an exciting combination!
Our children would not have the opportunities they do had it not been for the support of our generous donors and dedicated volunteers. We can't help but reflect on the daily challenges and triumphs that are faced by our team of teachers and students that make up the Aasraa family – teachers, outreach workers, educational coordinators, fund raisers, and managers.
This quarter we would like to highlight the story of Deepak, a bright, vivacious, and energetic, adolescent, who is nonverbal and hearing impaired. Deepak currently attends a school for special needs and is making great strides, but his journey was fraught with challenges and setbacks.
Deepak was abandoned twice by his mother before he turned six years old! The second time he was handed to us by CWC (Child Welfare Council, a government department) after being abused at a facility where he was residing. Deepak's quick silver intelligence was immediately apparent to all of us at Aasraa. With no formal schooling and negligible exposure to technology, this seven-year-old child lost no time in learning how to log on to the computer and was independently able to figure out how to play games on a smart phone! He also appeared highly self-willed and would revolt anytime he was asked to do something he did not want to.  The staff spent countless hours dealing with behavioral issues ranging from sulks to punching others, to knocking himself senseless by banging his head on the wall. With consistent positive redirection, structure, and unconditional love, Deepak learned to trust again and after two years, succumbed to the positivity surrounding him.
Deepak is but one child that a team of people, right from the outreach workers to board members support and encourage on a day to day basis.
Here at Aasraa we realize that our work is never complete. Our focus is a child's journey – a journey from street to school, from servitude to empowerment, from misery to hope.
Our team works tirelessly to educate and nurture children and help them become independent and contributing members of society. It is an uphill battle, fraught with daily challenges, but the joy and satisfaction that comes from sharing in our children's success is unparalleled. We are grateful for the opportunity to make a difference in the life of a child and we know that we could never do this without the support and generosity of our donors
Neelu Khanna