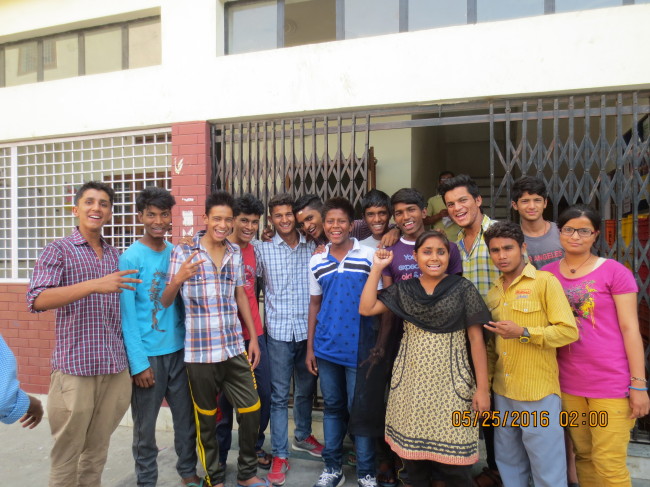 It has been a great academic year for the students of Aasraa. The hard work and dedication of the students and teachers at our Wings program paid off well with children achieving exceptional results in their board exams.
We are so happy to announce that we have a 100% pass rate! All 22 children from Aasraa Trust passed Class X & XII Uttarakhand Board & CBSE board exams with flying colors! 6 students from class X passed with first division marks with Shubham Nag topping the list with 82.5% (honors list).
Shubham stays in Aasraa's shelter home and is a student of Government Inter College, Dobhalwala. He is the son of a single mother who works as a daily wage laborer in Dehradun.  Shubham is hard working, diligent and has a lazer sharp focus. He dreams of becoming an engineer.
We plan to enroll Shubham into pre-engineering classes so he has all the academic support needed to excel in his chosen career path.
There are many other students like Shubham with big dreams and the willingness to work hard to achieve success. Karishma wants to pursue a career in beauty & healthcare, Raghuveer wants to join the railways, Tarun wants to be an army man. Each one of these students is working towards their goals. Some are taking English improvement classes, some have been enrolled into computer classes, and the girls are busy with beauty classes in addition to other short courses. Even off beat career choices are being encouraged. Vineet will soon enroll into theatre classes and work as an apprentice for a production house. Rahul wants to pursue a career in cricket so he joined a cricket camp during the summer break.
Along with the school students under our care, we plan to hand hold our passing out batch till they need us. We will continue to support their college education or vocational training. In station students will continue to live with us in our shelter home facility.
As our children prepare to take off into the world -we are a bundle of emotions.  We are hopeful, excited, nervous, scared but mostly happy that our children have finally got a chance of fly high and prove their mettle.
Deeksha Pradhan