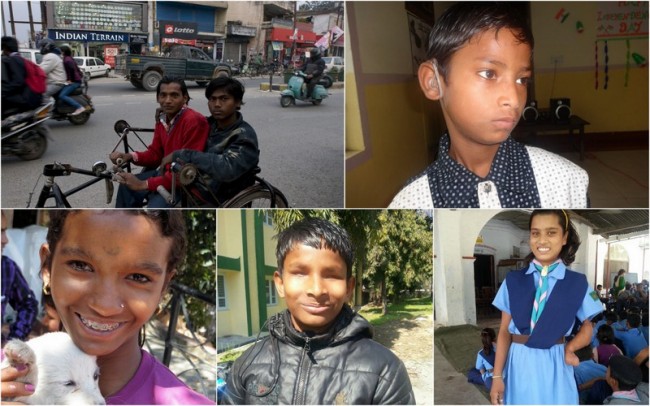 Recently, we came across a passionately written article by Suhel Seth in the Mumbai Mirror which talked about inclusion of the differently abled in our society. His piece got us thinking about how we, as a society have been insensitive and dismissive towards this issue. The last time we heard a prominent personality talking about inclusion of the differently abled was probably the last season of Satyamev Jayate where Amir Khan urged Indians to open their hearts and minds. Although, we do see some organizations making slow but steady changes like installing ramps, restrooms for the disabled etc. But let's ask ourselves, is that enough? Are superficial changes enough to make an attitude change?
We at Aasraa have been strong supporters of inclusion of every defranchised section of the society from the very beginning of our journey. Since our aim was to support children no matter where they come from we accepted everyone with open arms. Since most of our children are from the streets, and beg for a living, we found that some of them were differently abled too.
One of our first street children, Sunita was a girl addicted to whitener for six years which has resulted in learning disabilities. While today she has a loving home and attends regular school, it took us years before she picked up her pencil and understood ABCs. Her struggle with learning continues but we are happy she has made progress and speaks fluent English and a smattering of German today. Our other street child Chandni, is a double amputee who was forced to beg for a living by her own parents. Four years after joining Aasraa, Chandni attends a residential government school and studies in class 5. We had a special prosthetic leg made for her which has made her a confident and independent girl today.
Shyam, Raju and Santosh are paraplegic street boys who joined our Street Smart program a few years back. They were given basic literacy, and trained in the art of block printing at our centre. Today all three of them are master craftsmen employed at JOYN India. They have PAN cards, ID cards and bank accounts. They live a life of dignity underlined by strong a work ethic.
Deepak, a hearing impaired child was abandoned by his parents at the age of 6. He has been with us for about 2 years; he is a very bright child with a keen interest in computers and technology and attends a full time special school. Another child Raja, who is blind, made a living by begging on the streets of Dehradun till he joined our street smart program. Today, Raja attends a special school for the blind and is learning braille in school.
It gives us great joy, satisfaction and a sense of pride of what our special children have achieved in such a short time. We say special because they truly are very special. None of this would be possible without the encouragement of our supporters worldwide. 'Aasraa' stands for shelter, a safe haven and this Aasraa will forever be open for children everywhere, no matter where they come from or what they look like…
 Neelu Khanna & Deeksha Pradhan