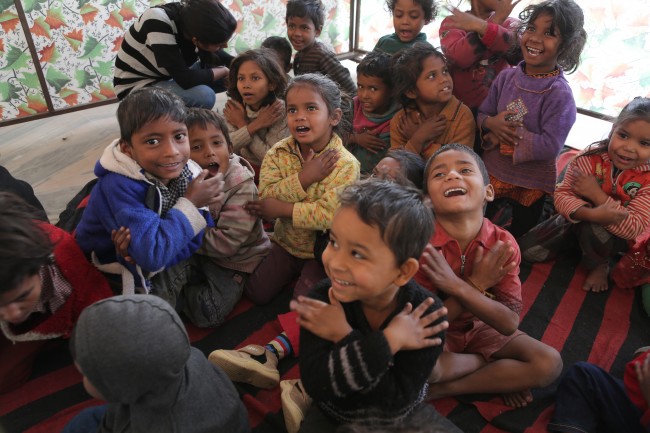 As I walked past the dirty by lanes of Kanwali Road looking for one of Aasraa's learning centers on a sweltering afternoon, I  was greeted by the famous Indian passerby stares, ungainly sights of garbage, open drains, pigs running in the open. I'm no stranger to these sights, but walking in the midst of it, the reality hit me hard. I had just been given an informal introduction to the lives of children of Aasraa.
When you first step into Aasraa's learning centre, your senses have to adjust to the sights, sounds and smells that engulf you. The sight of curious faces, hopeful eyes, the hum of excitement in the air. What follows is the smells of un bathed bodies, old clothes and the realization that you are in the presence of lost childhoods…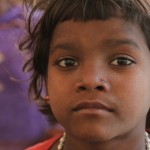 About a hundred pair of familiar eyes lit up with curiosity as I walked into their class. "Good Afternoooooooooon Ma'am!"  I heard a loud cheer ring in my ears. Aha! I mentally ticked the 'good manners' box in my head. In the next few days, wherever I went, curious eyes and cheerful greetings followed me.
I have always believed in my heart that formal education is not end of the world. Gaining life skills, being worldly wise, good manners, compassion is so much more. My grandmother has always passed down this lesson over the generations. "Help the people who are beneath you. You may have a little, but there are others with nothing", she would say.
Today, as I comfortably drive around town with my AC and speakers on full blast; I realize why those faces look familiar. Yes, I have ignored, abused, and hushed them at traffic intersections before. I have seen them begging on the streets, picking garbage; sometimes tossing a coin or two but mostly waiting for the traffic signal to turn green.
'Aasraa' is a home that has given names and identities to these forgotten children. An identity which they take pride in; the pride with which they confidently sign their names and surpass the generation of 'angutha chaaps'.
Aasraa is a home where these children live with dignity, where no person can hush them.  A place for the first time in their lives, someone is willing to listen to their thoughts, their laughter and laugh with them. A place where they learn about life, a life so basic that even a bath is a luxury. A life where one hot meal a day, a notebook to write on and a playground; is a blessing. A life that has been promised to all our children, but many do not receive.
Aasraa is a family, a family that is all heart, love and compassion. A family that is selfishly working hard to receive every ounce of love that can be received.
I have come to realise that, if you are a child on the streets in need of a family that cares, Aasraa will find you. Find you and convince you that you have a better chance at life. All of this with their hearts and arms wide open.
It hasn't been very many days but I look at children on the streets differently, next time they will have a ride to one of Aasraa's learning centre. They deserve a chance. All our children deserve a chance.
Deeksha Pradhan
Photographs: Dev Raj Agarwal