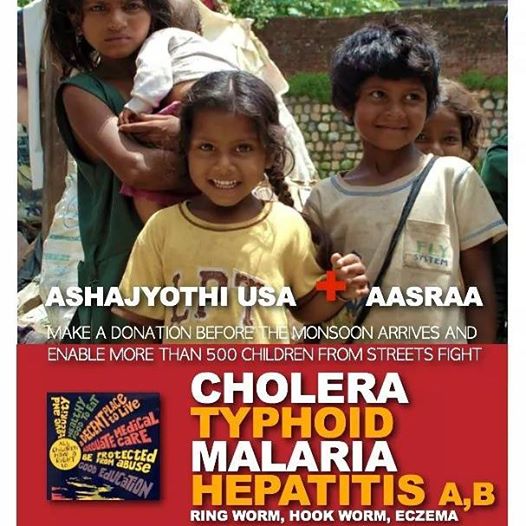 Aasraa, supported by AshaJyothi USA, launches the 1st immunization drive for street & slum children in Dehradun.
The children living on the streets & in slums are vulnerable to cholera, typhoid, malaria, jaundice, hook worms, eczemas…….
We are so grateful for the tremendous, loving  support given by AshaJyothi USA, to enable us to immunize our children.