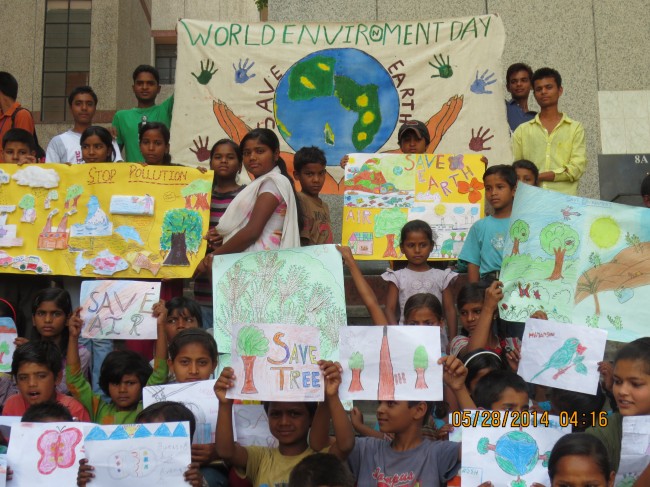 World Environment Day was celebrated  by 350 of our children with 40 staff members.
1.Children were given information about the  environment and the  necessity for protecting it; information about Green House Gases, the Ozone layer and  how to reduce your carbon footprint was shared by Mr.Bharat Sharma with the children.
2.Interactive sessions were held on planting trees, saving water,  noise pollution, air pollution & no wastage of food.
3.Children took a vow  not to  use food items packed in non bio degradable polythene at least once a week.
4.Children made collages and posters on WED theme.
5.Children have promised to educate their families about saving our natural resources.