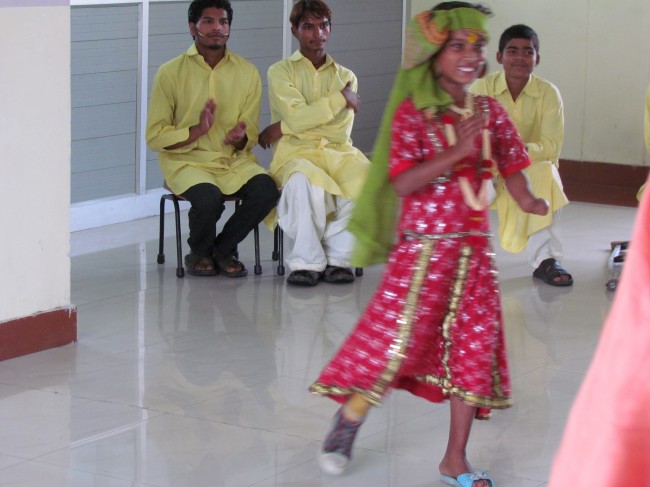 This is Chandini – an energetic, bubbly, endearing vegete, hungry for affection & approval. Eleven year old Chandini is a fair skinned, brown eyed, beautiful child, a double amputee, who has been begging at one of the busiest intersections of Dehradun for the last 5 years, under the alias 'Sanjay', to protect her from unwanted male attention.  Chandini sweltered under the blazing sun, withstood grit & grime in her eyes & mouth, shivered through wet winter rains, all to put food in her family's mouth. Her normal parents & 4 normal younger siblings depended on her.
We noticed Chandini, discovered her true identity, her fiery spirit & her great desire to lead the normal life of an 11 year old – play, attend school, wear pretty dresses with trinkets in her ears & bows in her hair!
Unfortunately, Chandini also happened to be the biggest wage earner in her family. We spoke, cajoled, pleaded & even paid for the family rations for over a year, so that Chandini could have 4 hours of normalcy.
We are absolutely delighted that our efforts seem to have paid off. Chandini's mother is now employed by us (after a year of entreaties)  &  Chandini is a boarder at a school, admitted into their bridge course. She is soaking in the camaraderie of her new friends, the discipline, the shared secrets, the fights, the fun & most important -the normal life of an 11 year old.