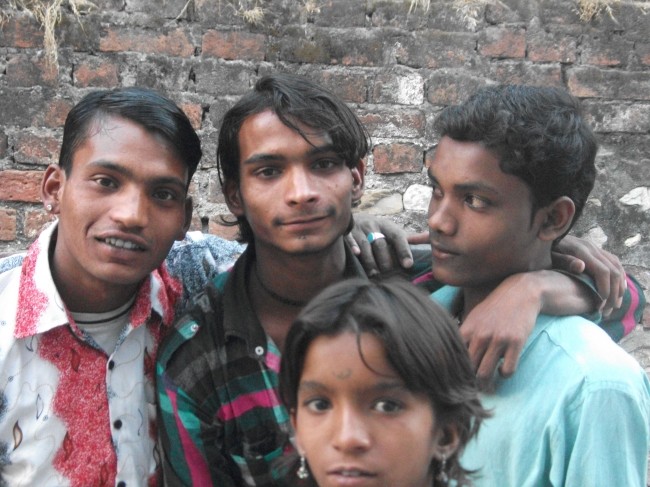 Emerson wrote, "We do not count a man's years, until he has nothing else to count."  At Street Smart we count our blessings as the kids continue to dream and grow.
Each one of our children holds the brush of a painter of Life in their hands. They select the colours of their thoughts; weak or strong, drab or bright, fearful or daring. The children are encouraged to delve into their creative imagination, to dare dream a dream and reach for it.  They must visualize the person they want to be.
Rajkumar, our 'master' block-printer is happiest when creating new designs and has accepted his designation of 'supervisor of block printing' with a quiet pride & maturity.
Malti, 'the dependable', has most deservingly earned herself this epithet. This 16 year old orphan, who has nurtured her siblings since the age of about 11, is maturing into one of the most likable & reliable workers; she has become the 'masterji' of sewing.
Roshan, 'our Rahul Dravid', is an excellent all rounder. He is one of the better students, precise block printer, most aspiring entrepreneur, great actor, can carry a tune & makes us at Street Smart very proud!
Pooja, 'the dreamer', is slowly but steadily picking up the rudiments of Math & Hindi. She is also turning out beautifully block printed wrapping sheets & is happiest with a 'needle pulling thread'.
Shyam, Santosh & Raju, all physically handicapped & begging for a living, now enter Rein Basera with a degree of self assurance & happiness, which eludes even the most capable. Their positive endurance & determination at learning a new craft is an inspiration to all the trainees!
Raja, 'the amiable', with a ready smile & a willingness to perform any task given to him, has won many hearts. He is one of our most receptive children & eager to learn & grow.
Paramjit, is the newest to join the trainee band wagon. He is our 'Picasso'. He painted with us on the streets and was then sent to work in a child labor factory in Bombay. He is back; determined, earnest, enthusiastic, the teachers look forward to enhancing his skills each day.