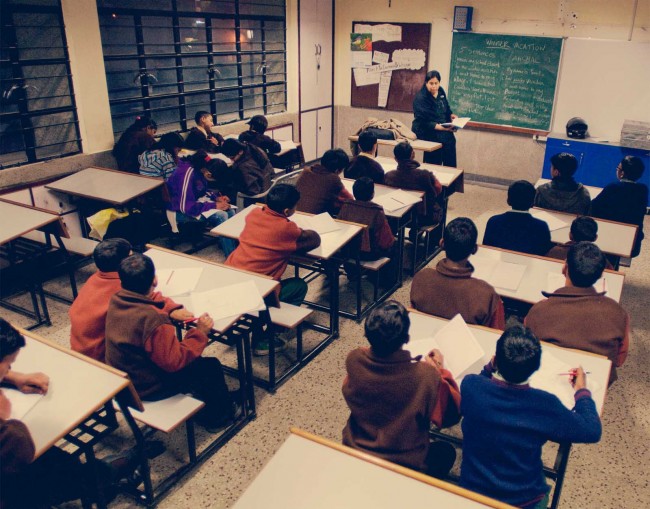 Teacher training at Aasraa Trust; The Amazing Meenakshi Basu
Watching Meenakshi Basu work is a treat. How lucky we are to have her.
 Our first class with Meenakshi explained why she is one of the most sought after teacher trainers inIndia. Her tone of voice, body language, meticulous attention to detail, ability to engage different groups of children in a variety of activities, were all a revelation and a learning experience in itself.
 Meenakshi exemplifies the saying "Learn by doing, teach by being". Her most important message to the teachers was, "Don't teach the children, help them to learn".
 Although we have dedicated teachers at both Wings and Street Smart, our aim is to work with them to make their teaching methods more interactive so they can further engage the attention of the children.
 The session began with basic principles of lesson preparation and visual aids to teaching. As the sessions progress, Meenakshi will develop the concept of interaction between teacher/ child/ subject.
 In India teaching is done in a detached manner with the teacher talking 'at' the children. Most government schools now have over 60 children per class with children copying from the blackboard and learning by rote. There is no explanation of concept and no practical teaching. Children are not engaged in the learning process and their ability to understand is severely compromised by boredom and lack of supervision.
 We are working with our staff to help them understand the need for being dynamic, responsive and proactive. We want them to think about how they would feel about the lessons thay are giving; would they be bored? eager to learn? interested? Teachers need to think about the presentation of knowledge. They need to engage the child and fire the imagination using texture, colour and sound. They need to think and be thought provoking.
 Please, pretty please, can we clone Meenakshi and revolutionize teaching inIndia!